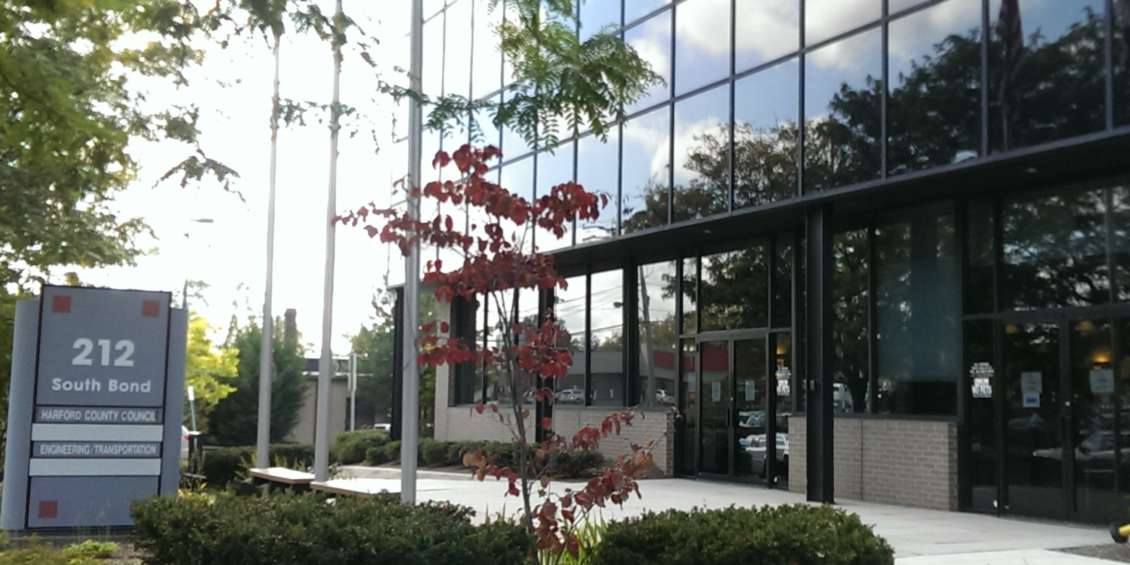 BY BRYNA ZUMER, [email protected]
The Harford County Council members passed a heavily-edited resolution Tuesday night they hope will encourage the next county executive to give government, sheriff's and public school employees a raise.
The resolution, which council members said went through seven drafts, recommends the county executive "initiate and encourage open communication" between the council and the Board of Education, the Harford County Sheriff's Office, the Harford County Public Library and Harford Community College.
It also says "enhanced, timely communication among decision makers and open dialogue among all will promote an effective budget process resulting in the appropriate allocation of financial resources."
Councilwoman Mary Ann Lisanti said the resolution, which passed unanimously, "is to address a very complex problem, and it's a complex problem of how we develop our budget and who's responsible for what."

Lisanti and outgoing Council President Billy Boniface brought forward the resolution after agreeing to pull a proposal to give raises to future council members, which drew strong criticism, mainly from teachers and school system staff, who they say are underpaid and deserve raises before elected officials.
Lisanti introduced the resolution with the support of Councilman Dion Guthrie. In a written statement, she said it must be acknowledged that "the council lacks negotiating authority but holds the purse string."
Lisanti said at Tuesday's council meeting she recognizes the county has a shared responsibility with the state for funding education, but "there is a disconnect of communication because the county council often doesn't see those pieces until they're introduced and we have little power via the charter [to effect change]."
"All of the stakeholders involved in this have contributed to the drafting of this resolution. It did take us seven times to get it right, so I certainly thank all the stakeholders for doing that," Lisanti, a Democrat who represents Havre de Grace, Riverside and Abingdon said. She is running for a seat in the House of Delegates and thus won't be returning to the council.
She noted the resolution is not binding "but encourages early and timely communication."
"I will admit this is not a silver bullet, it is not in any way an end-all, be-all," she said, but called it "a step forward in the right direction."
Guthrie, a Democrat who represents Joppatowne and Edgewood and who is running for re-election, said he hopes the resolution will educate more people about the budget process and what role the council plays.
"I think maybe though we've tried to get across how this process works, we're not getting the point across of how the process is or maybe there are some people who don't want to listen to what the process is," Guthrie said.
"Maybe that kind of dialogue will get the point across," he said.
Councilman Richard Slutzky, a Republican from Aberdeen who is running for council president and did not support the original council raises, noted that no one should expect the resolution to force anyone to do anything.
"This is voluntary and an invitation for all those who are engaged in participating in a process," he said. "It's certainly something that has to come from the benevolence of those involved."
Slutzky added, however, that those in "elected situations need to change the paradigm."
"Any of us that aren't living under a rock have to recognize that we need to look at human capital that the citizens have told us are most important to us at this time," he said.
Councilman Jim McMahan agreed, saying although the council members often try to do the right thing in their heart but it ends up being unexpectedly confusing. McMahan, a Republican, is running for re-election to his seat representing the greater Bel Air area.
"Sometimes the public is easily misled in what they think something will do and what it will actually do," he said. "We in the county council actually lack any standing whatsoever with any agency or anyone this is aimed at."
He said under School Superintendent Barbara Canavan's direction, "we have already made giant leaps in the communication with all of us."Subtitle: This is the first step to address the ongoing issues in Harford with under-compensated Public Empoyees
Resolution urging discussion of employee raises, passed by Harford council – The Aegis