Delegate Mary Ann Lisanti is constantly working to make Maryland a better state to live in, work in, and do business in; therefore, it should come as no surprise that many of the bills she introduces aim to one or more of these three goals.
On February 17, 2020 there were hearings before the Economic Matters Committee on House Bills 305 and 306, both of which are sponsored by Delegate Mary Ann Lisanti.
House Bill 305 would establish the Maryland Made Promotion Fund as a special, nonlapsing fund to promote the use of a "Maryland Made" logo to promote alcoholic beverages that are produced using ingredients grown in the State. It would also authorize the Department of Agriculture to establish an application process and charge a fee for the use of a certain logo.
The impetus behind this bill is simple: Marylanders are proud of foods and drinks produced in our state and we want to know which products are Maryland made when making purchases. While there currently is a program, Maryland's Best, which allows many Maryland producers to indicate the homegrown nature of their products, Maryland alcoholic products are not a part of the program. HB 305 allows the Maryland Department of Agriculture to create a logo that would allow Maryland distilleries, wineries, and breweries to tout their Maryland sourcing.
Meanwhile, House Bill 306 would give local governments a greater voice in the issuance of liquor license. It authorizes the Harford County Board of License Commissioners to waive specified distance restrictions prohibiting the issuance of an alcoholic beverages license near a place of worship and issue a Class B (on-sale) restaurant license, or a Class B café license, on a case-by-case basis. Before the board decides whether to waive the distance restrictions from a place of worship, a public hearing must be held by the governing body of the municipality where the restaurant is located, if the restaurant is located in a municipality, or by the county if the restaurant is located outside the boundaries of a municipality. The appropriate governing body must make a recommendation to the board regarding whether the distance restrictions should be waived. After receiving the recommendation, the board must hold a public hearing. When making a decision whether to waive the distance restrictions from a place of worship, the Board must take into consideration (1) the recommendation from the governing body; (2) comments received from leadership and individuals who attend the place of worship; and (3) comments made at the public hearing held by the Board.
In March 2020, another Lisanti bill will be back before the Economic Matters Committee. This one, HB 164, removes an outdated blue law by allowing Chesapeake Harley-Davidson in Darlington, Harford County to sell, barter, deliver, give away, show, or offer for sale a motorcycle or a certificate of title for a motorcycle on Sunday. Currently, this important Harford business has been prevented from selling motorcycles on Sunday.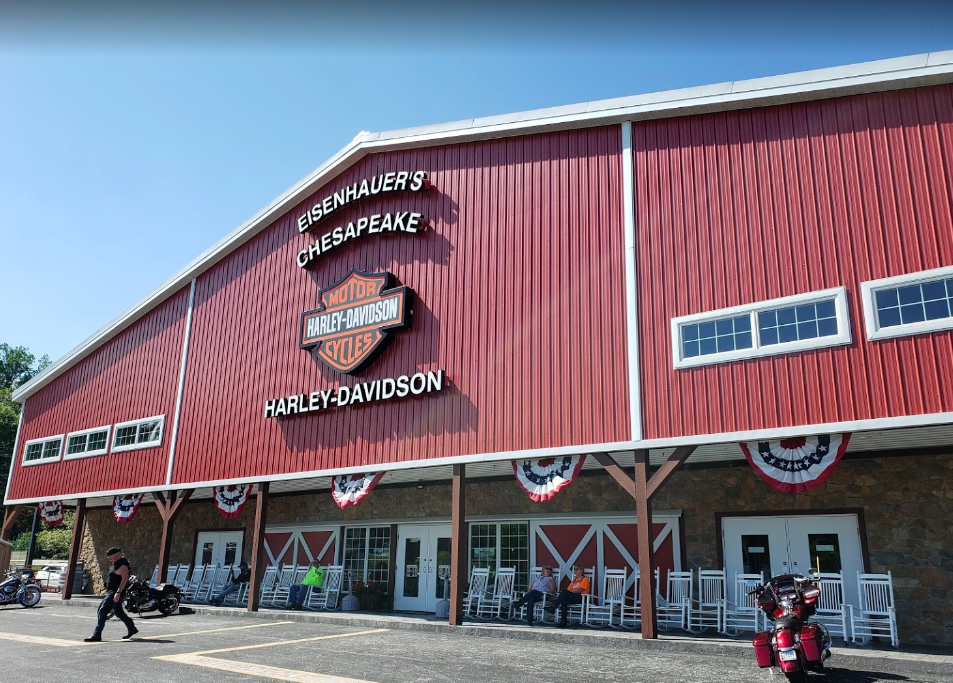 Tell Mary Ann what you think about these bills by visiting https://maryannlisanti.com/2020-session-your-voice-matters/ today.