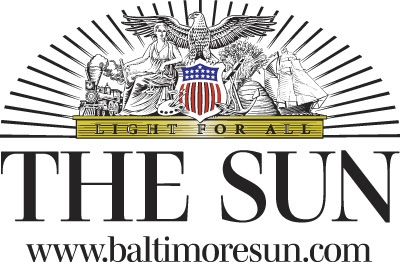 Baltimore Sun Editorial
Harford endorsements [Editorial]
The Sun makes endorsements in the following races in Harford County:
District 7
The only contested primary race in District 7 is among the Republicans seeking seats in the House of Delegates, where the three incumbents are challenged by two political newcomers. Long-time incumbent Rick Impallaria and relative newcomer Kathy Szeliga have been reliable votes for the kind of conservative principles embraced by their district, and Ms. Szeliga has quickly moved up the ranks within the House Republican Caucus, serving as minority whip. We endorse them in the primary.
We cannot endorse the third incumbent, Del. Patrick McDonough, whose attention-seeking ways are more likely to incite racial tension in Baltimore than to accomplish anything for his constituents in Annapolis. When it comes to stances on the issues, there probably isn't much that separates Delegate McDonough from his most active challenger, businessman and community activist David Seman, but it is reasonable to hope that a less bombastic voice might be a more effective for District 7 than the incumbent has been. Mr. Seman has our endorsement.
District 34
District 34, which encompasses Aberdeen, Bel Air and Havre de Grace, is the scene of a hotly-contested Senate primary on the Democratic side. Del. Mary-Dulany James, whose father served in the Senate and has a state office building named after him, and Arthur Henry Helton Jr., who last served in the Senate when Ms. James' late father was still holding state office, are seeking to take the seat being vacated by Sen. Nancy Jacobs.
Ms. James has developed a reputation as a centrist Democrat who has worked effectively with her GOP colleagues in the Harford delegation, for example to secure state funding for school construction projects, most recently in Fallston and Havre de Grace. Ms. James has also developed expertise on pensions, an issue of crucial importance in Annapolis. Mr. Helton, meanwhile, has run or been very active in every election since he was turned out of office in 1982, to no effect. Ms. James gets our endorsement.
In the two-seat Harford subdistrict District 34-A, both the Democratic and Republican primaries are contested.
Five are seeking the two Democratic nominations in District 34-A, newcomers Steve Johnson, Pat Murray and Maria Terry, as well as incumbent County Councilwoman Mary Ann Lisanti and Marla Posey-Moss, who has run for the seat three times, once unseating an incumbent in the primary.
All five candidates have things to recommend them, but Mr. Murray's experience as a staff member for both the House speaker and Senate president gives him rare insight into the issues he would confront as a legislator. Ms. Lisanti's experience in county government would also be an asset. We support Mr. Murray and Ms. Lisanti.
In the Republican race, incumbent Glen Glass is joined by political newcomers Mike Blizzard and Beth Boyson. Mr. Glass has the advantage of experience and Mr. Blizzard has expressed nuanced positions on issues that distinguish him from more hardline members of his party. We endorse Messrs. Glass and Blizzard.
District 34-B, a subdistrict that includes Bel Air and the surrounding area, long-time incumbent Susan K. McComas is uncontested in the Republican primary.
Of the two Democrats running for the opportunity to unseat Ms. McComas in the single-seat subdistrict, we endorse attorney and elected school board member Cassandra Beverley.
District 35
Del. Wayne Norman of Bel Air squares off with Thomas J. Wilson, a real estate agent and business owner from Rising Sun, in the northern Harford/eastern Cecil district 35. There's not much difference between the two when it comes to the issues — both are plenty conservative on social and fiscal matters. Mr. Norman has the edge because of his experience in the legislature and on Harford County's planning and liquor boards.
The Democratic Senate primary is uncontested.
In the two-seat District 35-B, the Democratic primary is uncontested with two candidates. Three are running in the Republican primary: Andrew Cassilly, Jason Gallion and Teresa Reilly. We recommend Messrs. Cassilly and Gallion.
Mr. Cassilly is from the same politically prominent family as long-time county prosecutor Joseph Cassilly as well as former county councilman and Bel Air mayor Robert Cassilly. He enlisted in the Army National Guard, went to college on the GI bill and works in Harford County Public Schools. Mr. Gallion is a farmer with a record of political activism in the county. They have our endorsement.Subtitle: The Sun makes endorsements in the following races in Harford County