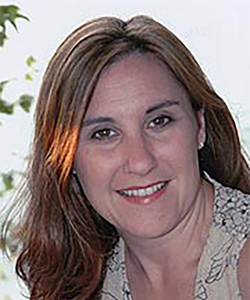 By John Huetter on February 11, 2020
Business Practices | Insurance | Legal | Repair Operations | Technology
A bill scheduled for a hearing next month would demand Maryland policyholders be given the right to choose between "genuine," aftermarket or certified aftermarket "crash parts" during a collision repair.
The definition of "genuine" suggested in House Bill 1418 for "motor vehicle liability insurance" permits recycled parts.
It defines genuine parts as anything "manufactured by or for the original manufacturer of the motor vehicle to be repaired" and "authorized to carry the name or trademark of the original manufacturer of the motor vehicle."
The measure, sponsored by Delegate Mary Ann Lisanti, D-Havre de Grace, defines "crash parts" as "exterior or interior sheet metal or fiberglass panels and parts that form the superstructure or body of a motor vehicle." It says these include "fenders," "bumpers," "door panels," "hoods," "grills," "wheel wells" and "front and rear lamp display panels."
The policyholder would indicate a choice of aftermarket or certified aftermarket parts in writing.
Certified parts were defined as those designated by a 501(c)(3) nonprofit which was "a nationally accredited developer of standards for crash parts." The standards must be "developed in a consensus–based public forum that allows for public comment," be "subject to regular testing by an independent third–party testing facility to validate compliance with the standards."
HB 1418 could be a tough sell.
The similar House Bill 1258 failed in the Economic Matters Committee during the 2016 session and was withdrawn by Delegate Richard Impallaria, R-Baltimore and Hartford counties and a former body shop owner. Both the Certified Aftermarket Parts Association and Washington Metropolitan Auto Body Association worked together on that matter.
That bill used similar definitions but required insurers to use genuine parts for merely the first two years after a vehicle was built — and only certified aftermarket parts after that.
However, if the policyholder wanted other types of parts, that was fine, provided they said so in writing.
Impallaria in 2016 noted that more than 50 percent of the insurance industry conducted repairs along similar lines to what he'd sponsored, and yet it still lost in committee. (The state's insurer of last resort, Maryland Auto Insurance, follows the bill's policy with regard to aftermarket parts, according to a legislative analysis.)
Two insurers speaking at the Economic Committee hearing March 10, 2016, effectively "came and testified against their own policy," according to Impallaria.
The Economic Matters Committee will hear the bill during its 1 p.m. March 2 meeting in House Office Building Room 230.
Be heard: Maryland lawmaker contact information can be found here.
Featured image: Maryland Delegate Mary Ann Lisanti, D-Havre de Grace. (Provided by Maryland Legislature)
Source: https://www.repairerdrivennews.com/2020/02/11/md-bill-would-let-auto-policyholders-choose-genuine-parts/