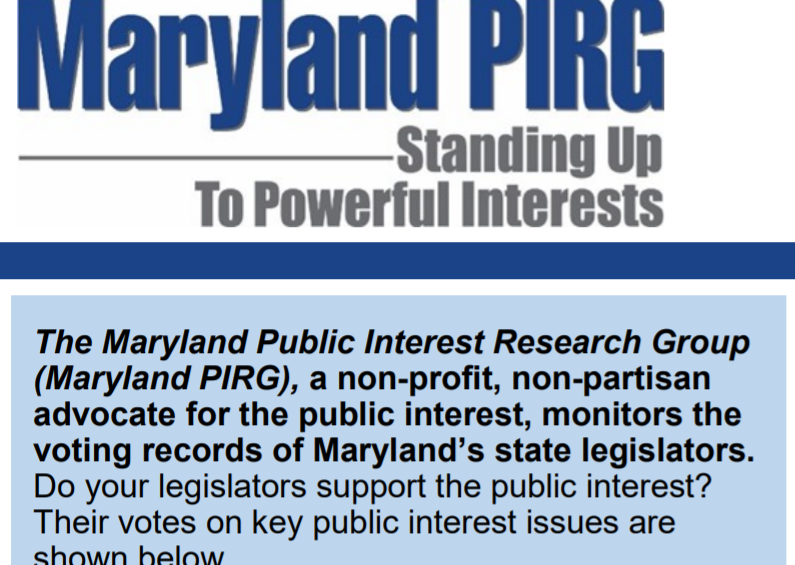 Maryland PIRG's 2019 Legislative Scorecard reviews votes on public interest issues we weighed in on during the 2019 session.
The bills selected for this year's scorecard included: modernizing our voter registration systems; supporting smart transportation options; moving the state towards zero waste; and, protecting public health from antibiotic resistance and toxic chemical exposure.
Delegate Mary Ann Lisanti scored a 100%!
You can read more about the bills Maryland PIRG scored, view the scorecard, and see the methodology on their website, here: https://marylandpirg.org/2019scorecard